In January 2021, my wife Tiffany and I both made the decision to undergo Gastric Bypass weight loss surgery. At the time, my starting weight was 200.1kg. This was a big step for us, but we felt it was necessary in order to achieve our ultimate goal of being comfortable and happy in our own skin.
The weight loss surgery was just the beginning of a long and difficult journey. It required a lot of hard work and dedication, but with the help of a team of medical professionals and our determination, we were able to achieve great results. In the months following the surgery, I was able to bring my weight down to 95kg.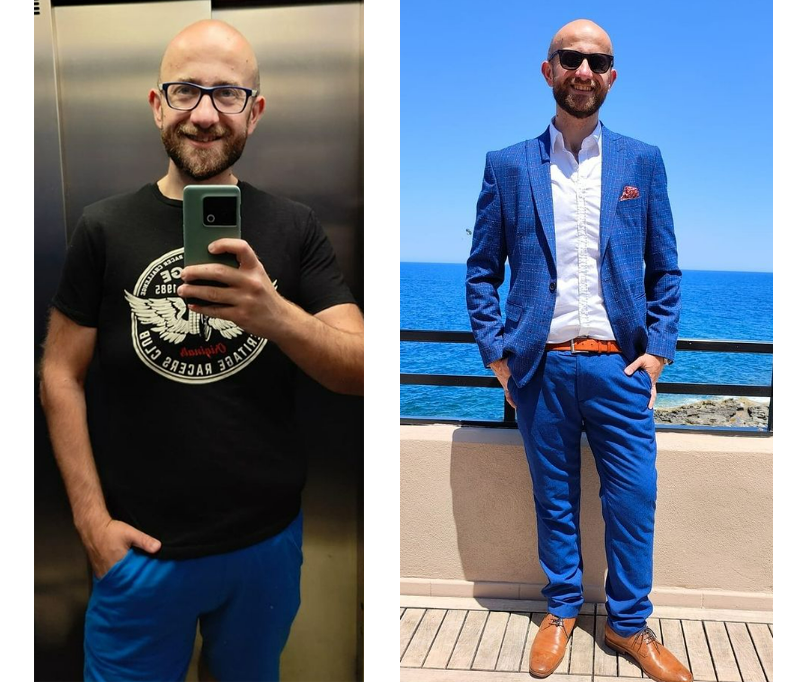 However, as many of you may know, weight loss surgery is not a magic solution and it often leads to a lot of loose skin. This was the case for me, and it was the main reason why I decided to undergo a 360⁰ Circumferential Tummy Tuck with Fleur De Lys (FDL), also known as a 360/FDL. The surgery involved removing the excess skin from my stomach, hips and back, which was a necessary step in order to achieve the smooth and toned look that I desired.
The recovery process from the surgery has not been easy. I am currently required to wear a compressing corset for 23 hours a day, only taking it off to clean and shower myself. Additionally, I have had to live with many restrictions for a few weeks and the pain was intense for the first two days. However, I am pleased to say that the pain has subsided and I am already pleased with the results, even though it hasn't fully registered in my brain yet. Although at the moment, I am not in pain, I am however experiencing quite a lot of discomfort, but nothing that I can't live with.
It is important to note that my journey is not over yet. I will be going back in April to undergo a 360 gynecomastia, which will involve removing the excess skin from my chest and back. This is necessary because, due to my extreme starting weight, my skin was too large for my body and this is the only way that my skin can finally hug my new body.
I want to remind everyone that taking care of our health is important, however, weight loss surgery should only be the last option after seeking medical advice and speaking to personal trainers and gym instructors. It is important to understand that surgery is not a magic solution and it requires a lot of hard work and dedication.
Finally I am happy to say that I have lost a total of 110.1 kg since January 2021 and I am excited to see the final result of my journey. It has been a long and difficult journey, but I am proud of myself for not giving up and for taking control of my own health and happiness. I hope that my story will inspire others to do the same.
As I always love to say; If you really want something, go ahead and do it, challenge yourself, set goals and make sure to achieve them. You must start with the first step, that of knowing where you are today and were you want to go". It is important to remember that taking the first step is the hardest, but once you do, the journey becomes less daunting. Believe in yourself, stay focused, and never give up on your dreams.